I don't know who needs to hear this, but you need to check your website backlink portfolio, now. Why? Because Google is showing more and more signs that it's going to go ham on websites who's main links are coming from spammy, low-quality sites with no relevance to that of their own. Yes, you have minimal control over some of the sites that link to you. But when marketers or webmasters purposely try and manipulate search engines by getting low-quality links from low-quality sites, this becomes a problem.

Backlinks, sourced from quality websites relevant to your industry, have long been important in search engine optimisation, especially for Google. Google will give more credit to websites that have a good number of quality backlinks, and consider those websites more relevant than others in their results pages for a search query. It considers websites more "trustworthy" and "authoritative" when other quality sites are linking to them.
This is nothing new. Backlinks have long been one of the most important ranking factors for SEO. In 1996, when Google founders Larry Page and Sergey Brin developed BackRub, the predecessor to the Google search engine, it ranked pages using citation notation. This meant that any mention of a site on another one would count as a vote to the mentioned site. A website's authority or reliability came from how many people linked to that site, and how trustworthy the linking sites were. We can also assume the name "BackRub" is a reference to backlinks, and not you know, actual back massages.

So, What Are Google's Other Ranking Factors?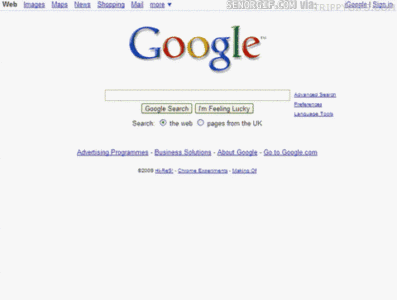 Today, we know of at least 200 different Google ranking factors. However, backlinking is still considered one of the most important. Google continually tells us that content on your website is, and will always be the number 1 ranking factor. Securing valuable links from other websites is a close second. With the other ranking factors, their importance is constantly changing, because stability is the worst, am I right?

We know Google releases algorithms to reward sites that are doing the right thing. And to penalise sites that aren't. In 2020, these algorithms are as advanced and intelligent as ever. Participating in any technique designed to manipulate search engines to rank you higher now, and in the future, is a pointless exercise. It's also detrimental to your SEO strategy. It's like cheating on your diet. Even if no-one sees you stuffing your face with chocolate cake and a whole pizza, it's still going to show on the scales, eventually.
But unlike a bit of weight gain (#thickisin), if you participate in practices Google considers especially bad, you can cause permanent damage for your website. If you start to lose rankings and traffic due to an algorithm or core update, you can likely recover them by figuring out what occurred at the time you saw these starting to fluctuate. Google will often give you the information you need on what you can do to recover them following their Guidelines.
However, if you participate in techniques Google considers especially heinous, you may receive a manual penalty. Depending on how naughty you were, you may never appear on Google again. Without an online presence, you could kill your whole business. When this happens you can either try and start again fresh with a new domain. But this could take you years to start ranking and get traffic depending on your industry. Or close up shop forever.
Which brings us back to backlinking. Because we are human and can't have nice things, like with everything, several marketers have attempted to trick the system in ways against Google's Guidelines. These are called black-hat or negative SEO techniques for getting links. If experience tells us anything, trying any strategy against these guidelines is a strong no. These are some of the worst offenders.

The Very Bad Backlink Strategies That'll Never Work In The Long-Term
Paid Links
To be fair, paying for links used to be normal practice in SEO circles through the years. However, Google has been extremely clear on their distaste of those buying and selling of links. Buying or selling links is a violation of Google's Webmaster Guidelines and will result in a penalty if you're caught. Paid links attract a high level of scrutiny and the risk to reward ratio is seldom worth it. Google specifically states;

"Exchanging money for links or posts that contain links; exchanging goods or services for links; or sending someone a 'free' product in exchange for them writing about it and including a link."

We often contact websites ourselves in our client's niche to see if they would be interested in publishing a guest post. We frequently come across those requesting we pay for the privilege. As you can see above, it ain't going to fly with Google. So our response is always a respectful no. You can probably get away with paying for a link here and there, but the threat of a Google penalty is significant and quite real. It's not worth it in the end.
Blog Comments
As the name suggests, this black-hat technique involves commenting on other websites' posts or articles and including a link back to their site in the comment. Once again, it used to be common practice and it used to work. But we know Google's not silly. They are going to make you work harder than that. They've updated their algorithm to discount any links in blog comments. Now most authoritative sites automatically make blog comments "nofollow". This means search engines like Google do not follow the link nor pass it any authority. Anyone still trying to make this work is wasting their time.
Link Farms
A link farm is a collection of websites developed solely for link-building purposes. Each website links out to the site or sites they want to rank higher on search engines. As discussed above, search engines, especially Google, look at the number of links that point to the website as a ranking factor. By creating link farms, it exploits this by inflating the number of backlinks pointing to a site.

The thing with link farms is they have crappy content and lots of links. People using these techniques are lazy and looking for shortcuts. They are hardly going to waste their time creating high-quality content for these types of sites. The links would be designed to contain the keyword they want the site to rank for in the anchor text. Google's bots are incredibly advanced and intelligent and they can spot a link-farm from a mile away. Just don't do it, ok?
Private Blog Networks
Private Blog Networks are essentially a penalty waiting to happen. They are a collection or "network" of authoritative websites used solely for link building. They are similar to link farms in that they both aim to exaggerate the number of links pointing to a website. As Neil Patel explains on his blog here;

"At some point in the era of SEO, someone figured out how to build a massive amount of backlinks from high domain authority websites without much effort. They did it by purchasing expired domain names that had already established domain authority. Then, after collecting quite a large portion of these domains, they posted basic content to each website and included a backlink to their primary website in all of the content."

Google has long been targeting websites using Private Blog Networks. In September 2014, Google started the process of a massive penalty sweep targeting these PBN's. Sites were either hit with unnatural link penalties. Or for thin content penalties for having "thin content with little or no added value" on these sites. Like every other technique listed above, there is no advantage to taking these shortcuts. Google is sophisticated in finding these sites and will penalise them accordingly.

These are just some of the worst offenders, however, there are plenty more that will land you in trouble. Before deciding on any sort of link-building technique for your website, you should always check Google's Guidelines and follow their suggestions. And never attempt anything not on there!
Google's Tough Stance On Black-Hatted BackLinking Techniques
Google's war on low-quality websites and links started with the Panda algorithm in 2011. In 2012, Google officially launched the "webspam algorithm update," which specifically targeted link spam and manipulative link-building practices. This was later named Penguin. Penguin became an arsenal in Panda's war. Don't be fooled by the cute name. The Penguin Update is ruthless at finding sites doing dodgy things.
Before the Penguin algorithm, link volume played a larger part in determining a web page's scoring when crawled, indexed, and analyzed by Google. But now, it's link quality before link quantity. It's not just about getting a link from a website with high domain authority, either. Google wants to see that the website is a trusted website, has authority, and most importantly relevant to your niche. Needy much, Google?
How To Make Sure Your Website Doesn't Have Dodgy Links Pointing To You.
Let's be honest. Some of you have never checked your backlinking portfolio and it shows. As we mentioned before, you have no control over some websites that link to you. Any website in the world could add a link on their site to yours if they so desired. This becomes an issue if they are low-quality sites. Or worse. One's containing porn or gambling or other nasties. You don't want those guys linking to your wholesome cooking or family site.
The other problem is, as we also mentioned above, white-hatted link-building has changed. If you've worked with an SEO agency in the past, they might have been using tactics to increase the number of links to your website without checking the quality. It could be completely innocent and standard practice at the time. Or you've partnered with an agency that looked for short-term solutions, instead of strategies sustainable in the long-term.
This is why you need to keep a regular eye on what's happening with your backlink portfolio. The good news is there is plenty of software or programs available to help you review the sites who are linking to your own. They'll also qualify these links and let you know whether they are healthy or toxic. Most will give you options to remove or disavow the links if necessary. Here are our top pics.
SEMRUSH is good for all things SEO, however, they offer good software for backlinks in particular. According to their site;
"SEMrush backlink checker allows you to get inbound link data for any website: the number of backlinks, new & lost links, their type, referring domains, and more. Learn who your main competitors are, discover their best backlinks and find out how they got these links." They also have an article on What Are Backlinks? That you can read here.
"Compare your backlink profile to that of your competitors, spot hidden backlink opportunities and get a list of sites to acquire backlinks from."
They offer a free-trial, however, anything beyond that becomes an expensive program to use. The minimum amount would by $99 US, to up to $400 US per month.
Moz is another great all-round SEO tool. According to their site –
"Do better link research, smarter content ideation, and more valuable link prospecting with daily index updates.
Monitor your discovered and lost links, and dive into your Domain Authority over time with lightning-fast reporting. Identify competitive link building opportunities, and discover your competitors' top pages for more strategic content."
Once again, they do offer a 30-day trial, but it will end up costing you if you are to sign up to continue to use their services. Their pro-rate is $99 a month.
Another All-Round SEO Tool that is also a great backlink checker. According to their website;
"Check any website, URL or subsection to see actionable and insightful SEO metrics.

Number of referring domains
Number of backlinks
Domain Rating (DR) & URL Rating (UR)
Ahrefs Rank (AR)
Our proprietary Domain Rating (DR) and URL Rating (UR) metrics are super-useful for judging the "backlink popularity" (strength) of a target."
You can start a 7 day trial for $7, however, the cost after could cost you up to $999 a month, holy mcexpensive!

Cognitive SEO is another great SEO tool for backlink analysis.
According to their site, they claim;

"We start by aggregating the backlink data from the most trusted link databases, to provide you with a complete set of links. Next, we crawl and analyze the links on-demand for each individual customer offering the most comprehensive backlink audit. We provide you with powerful and unique data that you can use to uncover the digital marketing strategies of any site."
It is free for 7 days, then it's $129 US a month
And lastly,
is a great program for identifying backlinks to your site. They claim they are
"The easiest backlink software for link audits
Award-winning backlink software
Get complete visibility of your entire link profile
Combine multiple link data sources for one complete profile
Protect, fix and improve your links
Get out of spreadsheets"
The price of Kerboo also gets pretty exxy at up $999 a month as well.
Most of these programs will show you what links are healthy and what aren't and help you remove them. As a general rule, the links that aren't benefiting you and should be removed are;
Sites You Should Remove, Stat!
Sites that have no relevance to your own. In a perfect world, all sites linking to you would be high-authority sites in your niche. If a site is completely irrelevant to you as a business, there's no point keeping the link from them.
Sites that look spammy and possibly contain malware. You can tell these sites by looking at them. If it looks bad, it is. Get rid of the link.
Sites with very low domain authority. You can use Moz or Small Business Tools to check a site's domain authority. Although these can be subjective, it is a good indicator for spammy links. Be careful though, there are spammy websites with high DA scores. You always need to click on the website yourself and check it out for every site.
Links from comments or forum spam. As we mentioned above, Google hates this deliberate attempt to get backlinks in a black-hat way. Get rid of any links coming from comments or forums.
Links from link networks and link farms like we mentioned above. These are websites that have been specifically created to link to a target page to pass Page Rank. They'll be from irrelevant low-quality sites.
If you're a business with tight marketing budgets it's probably unrealistic to pay for these programs. You do have other options. You can go into your Google Search Console and do it manually yourself. If your website has only a few bad links, it should be a straightforward process. But if you have hundreds or thousands of backlinks, you must find a way to sort them by their importance.
Here's how to manually disavow links from your Google Search Console;
How To Get Rid Of Bad Backlinks Manually
Head to Google Webmaster Tools and export all your website's backlinks. Click on the 'Search Traffic' tab, then 'Links to Your Site'.
On the next page, click on 'more', from the module 'Who links the most'. Then click on 'Download more sample links'. Google will download all your website's backlinks in a CSV format.
Before continuing, it is always best to try and contact sites to ask if they'll remove the link in question. If you don't get a response, which is generally the case, the next step is to submit your file to Google to disavow the link
The disavow file is simply a list of domains that you submit to Google via your Search Console account, indicating that you wish for these backlinks to be ignored. By doing so, Google will not take these links into account when determining your site's authority and rankings.
So, How Do You Get Quality Backlinks From White-hatted Techniques Google Approves?
No SEO webmaster in their right mind will tell you that getting backlinks the right way is an easy process. It's not. It's extremely time-consuming and as with a lot of things to do with SEO, needs to be done manually. There's no magic software or special programs to do it for you. It comes down to hard work and building quality relationships over time.

We've said it before, and we'll say it again. Google loves content more than Kanye loves Kanye. Therefore any links that come from high-quality, informative and engaging content, Google will consider as the best type. If you are contributing great industry-relevant content to your website, and you have some sort of following, you'll get people linking to your content naturally over time, as people will cite you for the source of information they are sharing.
However, you can't rely on this alone. The best way is to get backlinks to your site is to reach out to high-authority websites in your niche, and see if they would post a guest post for you. The guest post will contain a hyperlink back to your site. This will take time and resources. More often than not, you'll have to create the content first. The expectation these days is that it'll be unique and high-quality content of at least 1000 words or more. Then you'll have to research, qualify and contact sites. It's a process.

Is There A Way To Make This Easier?
Some backlink methods may streamline the process. You can check your competitor's backlink profiles and contact sites linking to them. You can Google "your niche" + "guest post submissions" and see what it comes up with. You could find sites with broken links and let them know, then ask for a link back to content on your site relevant to theirs. Or you can look for bloggers in your niche and contact them for some sort of exchange of services.

There are other ways to get backlinks, such as directory submissions, publishing infographics, writing testimonials, donating to charities and more. These can all be valuable strategies that compliment your guest posting strategy. But as always, Google tells us that creating quality content is the best way to improve your SEO standing. Backlinks from this type of content will be regarded higher than anything else, and that's what their algorithms seek to reward. What small to medium business has time for all this work?
At Dux Digital we work very hard in providing our clients with white-hat backlink strategies that work, as part of a holistic SEO strategy. Our link building services are focused on Researching all backlinking opportunities for your website, building relationships with authoritative websites in the right niches. And doing the hard work required to get your site submitted on websites that are good for your backlinking profile. Why not get in touch with our friendly team and see what we can do for you?