You may have noticed. 2020 has not been great. With coronavirus changing the way we live and work, you could be considering writing this year off and not bother marketing your business at all. But as they say "this too shall pass". Whilst we are sensitive to those businesses that will struggle or not recover, the show must go on for most. Marketing is central to seeing your business grow, especially in these times. Keeping an eye on 2020 marketing trends helps.
As we've passed the new financial year, now is a good time to assess your digital marketing strategies and see what has worked. As well as reassign marketing budgets from those that aren't benefiting your brand to others that might. Every year there are "new" marketing trends and new digital strategies that "businesses must try". We look into these 2020 marketing trends to see what could help your business grow, and what could be a waste of your marketing dollars.
Let's Delve Into 2020 Marketing Trends

In 2020 Influencer Marketing Is Changing
Influencer marketing is not a new concept. It's been around since marketing itself in different ways to what we see today. If we go back to the 1920s, brands first started "marketing" by attempting to trigger purchase decisions through the consumer's emotions. Coca Cola's Santa Claus was a classic example of this, as well as using the well-known character Tony the Tiger, for Kellogg's packaging. These were ploys to influence you to buy their products as you connected with a familiar face.
In 1984, Michael Jordan signed a $2.5million deal, which was a game-changer at the time. This paved the way for sports stars and other media personalities, to make money from their "personal brand", not just the role they play in the media, or competitions they win in their sport. And even long before this, in advertising folklore, the Queen and the Pope were considered "influencers". They used to endorse different types of medicine.
Today's influencer marketing industry is on track to be worth up to $15 billion by 2022. This is up from as much as $8 billion in 2019, according to Business Insider Intelligence estimates, based on Mediakix data. Every model, Instagram influencer, reality show reject, and Tik Tok star is trying to get their hands in on this pie. This could be the reason you might want to align yourself with someone with a social media following, for exposure for your brand.
The problem we have now is a saturated market with lots of "media personalities " spruiking anything food delivery, to sex toys, to at-home laser machines. This is where there are problems. When you have, for instance, an ex-bachelor "star", promoting a different type of product every day – It doesn't come across as authentic. And if you research the product and find it has terrible reviews, this further dissipates that influencers' credibility. They don't care. They are still getting paid. Is this who you want representing your business?
In our opinion, the influencer thirst for more and more endorsements and reach has pushed influencer marketing too far. It overrides the quality of relationships, content, and well, actual influence. While influencer marketing can be great for your business, depending on your product or service, it's important to choose the "influencer" you use well. Forward-thinking brands will put more of a focus on identifying value-aligned influencers and those who genuinely use their products. Your business should do the same.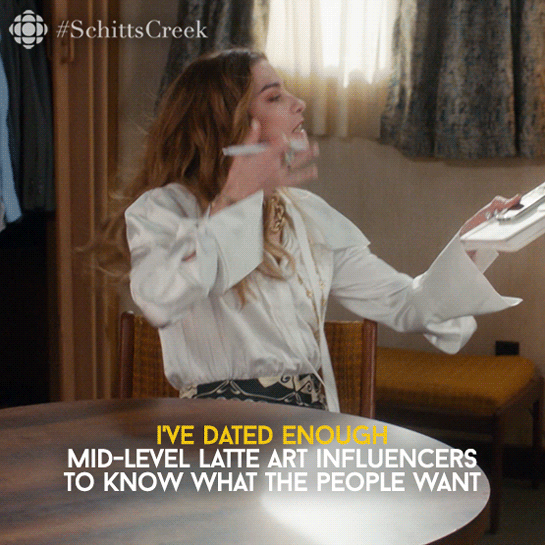 Facebook Is No Longer The King Of Social Media
On November Nov. 6, 2007 Facebook Unveiled Facebook Ads. Facebook founder and CEO Mark Zuckerberg sold it as a system for businesses to connect with users and target advertising to the exact audiences they want. From that moment on every business and every brand was told they had to jump on board the Facebook train or their business wouldn't survive.
However, 13 years later it's a completely different landscape. After the data breach scandal in 2018, as well as issues with fake news, political propaganda, and cyberbullying, Facebook has lost its credibility. Young people are leaving the social network in droves while increasing numbers of over-55s are signing up. Facebook is struggling to maintain the current user base, and now according to Forbes, 41% of its users are over the age of 65. Is this your brand's target market?
This doesn't mean Facebook is struggling or scrambling for new users or more businesses. But it's not as popular with younger generations who are more into exciting and collaborative experiences like trailblazer Tiktok, or Instagram or Snapchat. We're not saying pull your brand from Facebook or stop any paid advertising or anything else. However, in 2020, you'd be setting your brand up for more success if you target your social media campaigns to what demographic is likely to engage with it on each platform, instead of using a Facebook-only approach.
The Use of Virtual And Augmented Reality In Marketing

Flying cars aren't quite a thing yet, but it wouldn't be 2020 if companies weren't trying to use both augmented reality (AR) and virtual reality (VR) in their marketing strategies. In 2020, AR is expected to surpass VR in popularity, despite VR's early lead. Fun fact. Did you know Augmented reality turns 26 this year? It was first developed by the U.S. Air Force in 1992 for training simulations. AR has steadily grown since into a technology that's become common in our everyday lives, especially on social media.

You only have to look at Snapchat's ability to transform your face into Chewbacca's or change your voice for fun to enjoy the effects of augmented reality. But now companies like IKEA are using it to sell their products. One of the first major commercial applications developed with Apple's augmented reality kit is IKEA Place. It gives you the ability to use your mobile device's camera to see how virtual IKEA items would look in your own home or other spaces.

If you've ever wanted to do the moonwalk on the actual moon, you won't have to keep waiting for Richard Branson's Virgin Galactic to take passenger flights into space (is that still a thing?). Because the guys at NASA and Samsung have worked together to create a pretty impressive and immersive 4D lunar gravity VR experience. Lucky users get to step into a fancy flight suit and harness whilst wearing a Gear VR headset. They get to experience both a visual and physical experience that recreates a moon mission. Honestly, how amazing would that be?

But even long before this, Fashion retailer Topshop ran a competition that saw the winners offered an exclusive runway show during London Fashion Week, using a 360 panoramic video stream. The lucky group of people got to experience this in a special pop-up space in TopShop's flagship London store. As a bonus, the user could find behind the scene footage from within the experience.

Your business might not have the massive budgets required for these type of efforts, but we believe in the coming months and years, both VR & AR will feature predominately in a lot of brand's marketing campaigns. It's worth keeping an eye on these and considering these concepts if it becomes an option for you.
You Need To Personalise Your Marketing Campaigns To Your Individual Customer!
Consumers are a needy bunch. They expect you to know stuff about them and use this in your marketing experience to help their individual needs. Businesses that provide personalised content to their target market through the collection, analysis, and the use of automation technology will do better than those who don't. This generation of consumers will ignore generic ads that don't connect. If you want to really engage your customer or prospective customers, communicate to them directly.

We know that's easier said than done. However, before doing anything you need to ensure your business has the right technology platform that can handle and support the data, segmentation and automation that individualising campaigns require. If you do have the right capabilities than you can start collecting consumer data at every touchpoint across the buyer journey. The more information you have on your individual, the more personalised content you can show.
Once you have the data available put it to good use by personalising messages to your potential customer across all your channels like email, social media, and third-party ads. Then you have to continue to review and optimise these practices to ensure its effectiveness. It's best to run these campaigns for a couple of weeks, before analysing the results.
Your Customers Are Demanding Outstanding Customer Experience
Crappy customer service won't cut it in 2020. Your potential customer is way too informed to bother with a company that doesn't go above and beyond to value them and their loyalty. If you're not employing the highest standard of care, you'll lose that customer quicker than you can say "bad customer service". Not only that, this person will probably go on to sledge your business on several review sites, potentially damaging it for years to come.
Consumers have the power. They'll no longer stand by passively, waiting for your business to educate them on your products. They will proactively research it themselves. You have to offer them something more than information. According to Komarketing a total of 73 percent of respondents claimed that customer experience is an important factor in their purchasing decision. However, just 49 percent of respondents claim that companies currently provide a good customer experience.
If you move towards providing outstanding customer experiences at every stage of the journey, you'll get a loyal tribe that'll keep coming back for more. If you focus on building an exceptional business culture and provide fantastic customer service, some of the marketing will take care of itself.
As we mentioned above providing personalised messages that help solve an individual's problems, and finding ways to listen to them and respond accordingly, is one of the best ways to provide a great customer service experience. Also, always collaborate between your digital marketing team with your sales and customer service teams to deliver quality throughout their experience.

Providing easy payment solutions as well as a warm, convenient, and knowledgable service are what today's consumers value the most. Other factors people value is having up to date information on your website, current technology, personalised service, and easy access from a mobile. These all help you build good relationships through an exceptional customer service experience.
Last But Not Least – Back to Basics. Have You Built Your Brand?
You're not just your product or service, especially in 2020. Just like Mcdonald's is more than a fast-food outlet, and Puma is more than a sports brand. You want to provide your audience with an experience, not just an interaction, every time they connect with you. When they have had an outstanding experience, they are more likely to make a purchase. This is why you need a strong brand in 2020.
If you haven't already, now's the time to review your brand and ensure you've got a solid foundation. Have you established what are your targets, what matters to you, what matters to your consumers and how you want to make a difference in the world? What is your unique value proposition, and how does this sit among your competitors? Picture your business as a person. What qualities do you want to show to the world?
Building a successful brand means building trust with your audience. This is imperative in 2020 when today's consumers are bombarded with options. You no longer have the luxury of only competing against a few local businesses. This digital age means you are now competing against a global mix of hundreds. People will buy off brands they know and trust.
A successful branding strategy also keeps your customers committed to you and loyal, even if you make significant changes to the business. This is because they're invested in "you" not just your product or service. Your brand shows your story, purpose and your vision. When your potential customer aligns with these values, you are likely to retain them and their loyalty for years to come.