Key points on this page:
Focus on creating helpful, trusted, and accessible content for users, prioritising your users' needs over search engines.
Prioritise accessibility to enable a positive experience for users with disabilities, limited internet access, or varying levels of education.
Strive for a pleasant, streamlined user experience, develop valuable content, be targeted with keywords, and maintain consistency in SEO efforts.
Summary
SEO in 2023 is people-first, encouraging us to create trusted and accessible content for users.
Is SEO worth it still? Gone are the days where a few strategically-placed keywords, links, and long (for the sake of being long) blogs rocket you to the top of Google search results.
Since Google's Helpful Content Update was announced in August this year, such tactics have become overshadowed by more important ranking factors which align with Google's broader prioritisation of 'people-first content'.
That is, creating content for people, not search engines. 
Today, forward-thinking organisations are focusing more on how their websites and content can better solve people's problems; investing in quality web design, well-researched content, and accessibility.
While this sounds like a lot more effort than what was required before, what you invest in today with your SEO will pay off in a multitude of ways. 
Whether it's improving site navigation (more conversions) or adding helpful and descriptive metadata (more clicks and traffic), this ultimately builds to higher rankings over time. 
In addition to this latest algorithm change from Google, we took stock of some developing themes that will inform SEO and content creation in 2023. Read on – it's going to be an interesting year!
More people are turning to social media for honest answers and reviews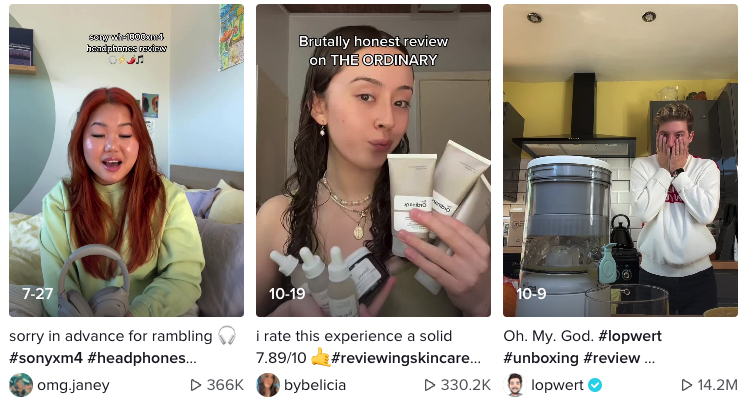 While social media is both revered and reviled for its endless scroll of funny memes, pop psychology reels, and outrageous clickbait, it still offers something that Google seems to be losing more of: authenticity.
Platforms based on user-generated content do this very well, such as Reddit, Quora, and TikTok. People, particularly those in Gen Z, flock here from all corners of the web to get personal advice, divulge 'hacks', and watch unfiltered reviews of everything from restaurants to makeup and health consultations.
This is shown from data that suggests 45% of Gen Z shoppers discover new products via Instagram, before doing more in-depth research on YouTube where creators talk through, demonstrate, and try on products. 
More broadly, 83% of Instagram users say it helps them discover new products and services, with the platform's 'Explore' page and feed serving content tailored to each user.
Google search queries with 'reddit' tacked on the end signal another shift in people's online research and buying behaviour, as they trust Google's first page results less and less. 
While the Helpful Content Update seems to be trying to address this, a problem that more people have today is finding content that isn't sponsored, paid for, or selective about what information it presents.
To get around this, users turn to Reddit where others share their own experiences without restriction or motive. Aside from big questions about life, it's a trusted place to get advice on big purchase decisions!
Takeaways:
Optimising your social media profiles for search builds brand awareness, engagement, and can drive more traffic back to your website.



Weave keywords into page bios and descriptions; image alt text and captions; video titles, descriptions and captions; and use hashtags where relevant. A mix of 3 – 5 popular and niche hashtags are recommended for TikTok.

Monitor and, if appropriate, join the conversation in social network forums and review sites.Not only are community forums and groups great places to find content inspiration and gain a deeper understanding of your users, it's also an opportunity for your brand to engage with users and drive traffic back to your site.
Google is adding topic filters to search results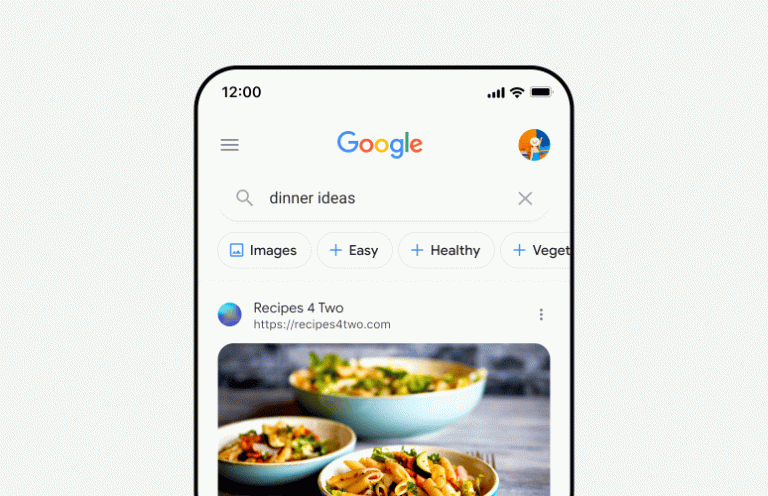 Mimicking the online shopping experience with product filters, Google is testing out 'topic filters' at the top of search results pages. People can now add or exclude suggested search filters to refine results more quickly and efficiently.

Google explained how they work in a recent blog post: "When you conduct a search, our systems automatically display relevant topics for you based on what we understand about how people search and from analysing content across the web."
Takeaways:
Instead of being hyper-focused on a handful of keywords, try building your website's authority around topics that are relevant to your business. This is known as semantic SEO, which helps Google better understand what topics your website pages are trying to rank for.

For example, if you are a dental clinic who wants to drive more bookings for teeth cleaning and general check-ups, try creating topically-relevant content around 'dental care'.

This could be articles or videos around how to properly floss your teeth; foods and drinks that are good / bad for your teeth and gums; and how often to get teeth cleaning done.
Accessibility will separate the winners from the losers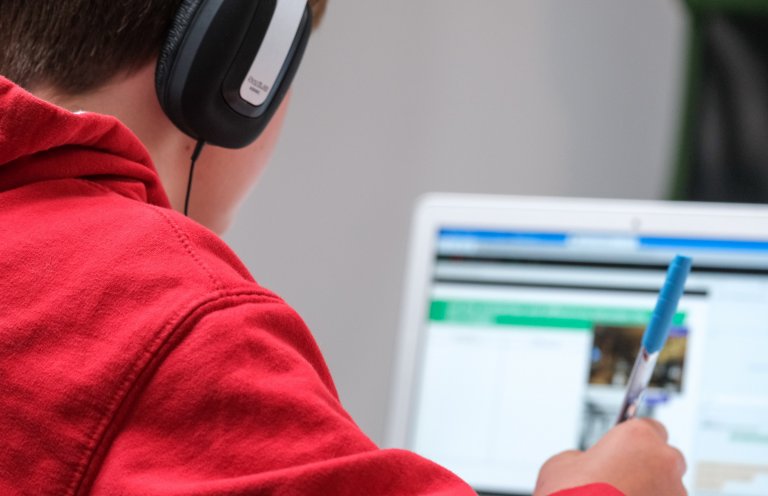 As more people than ever now work, study, socialise, shop, and complete basic everyday tasks using the internet, Google is continually pushing for ways to organise the world's information and make it universally accessible and useful.
We've seen this through other Google algorithm changes like the Core Web Vitals update, which focussed on ranking websites based on their loading time, mobile usability, and security amongst other things.
This trend reinforces the need to keep your audience front of mind when designing websites and content. In addition to people with cognitive, physical, hearing, or visual disabilities, you should also consider people with limited internet access or varying levels of education. 
Accessibility is a core part of what we do at Dux Digital. Whenever we kick off a new website project, we start with an accessibility audit of our client's existing website to assess what needs to be added or augmented for better accessibility. 
We like to refer to the following POUR principles as part of this process.
Of course, we don't expect every business to make their website 100% accessible overnight. It's a process that takes time to get it right, and not all businesses have the time or resources to achieve full compliance to the highest standard.

As a start, though, it's a good idea to assess your own website's current level of accessibility and find ways to improve it here and there, whether it's rewriting content to be easier to read or reducing page load time with compressed imagery and removing unnecessary plugins and widgets.

What should marketers focus on for SEO in 2023?
It's simple: Strive to be the most helpful, accessible, and trusted website around. 
In 2023, it won't be enough to optimise a landing page or two, push out a few blogs and hope for the best. Your SEO strategy will need to be:
Considerate of your user experience

. This includes from the moment your prospect identifies a problem, to finding solutions, to making a purchase decision or enquiry.





How can you design your website to be as accessible and navigable as possible, and how can you add more value to your content for users?





Instead of focussing on content volume, marketers will do well to spend more time and resources developing and optimising content that leaves people satisfied after reading or watching it.

Targeted.

To drive website traffic and rank for phrases that align with your marketing goals, be more discerning with your keyword list.





Capturing hundreds of thousands of website visitors may look impressive, but it means nothing if only a fraction of visitors convert into paying customers.





Think about which terms are most likely to result in conversions by evaluating its searcher intent, search volume, ranking difficulty, and importance to your business.




Consistent.

SEO isn't a once-off thing where you stuff a website full of keywords and wait for it to reach the top of search results; it's a constant process of optimisation and keeping your website fresh, relevant, and useful for people.





For larger websites, implementing an SEO strategy often requires specialist skills in content research and creation, data analysis, UX/UI design, and web development to keep them working well and ranking high.





In cases where there's more work than you can handle, it might make more sense to hire an

SEO agency

to help out.