Your website should tell the story of your organisation
Your website should tell a story about who you are, who you help, and what drives you.
Yet, too often, healthcare companies don't have the time or resources to dedicate to crafting the perfect website.
When it comes to easing the burden, you can count on us.
Our websites will put your users first through responsive, accessible designed, optimised performance, and a straightforward user journey.
Doing good in the world also means doing good by our clients. As a health organisation, your website should pull users in – not drive them away – by giving them the answers they're looking for. That's why we get right to the heart of what your users want before we even begin design.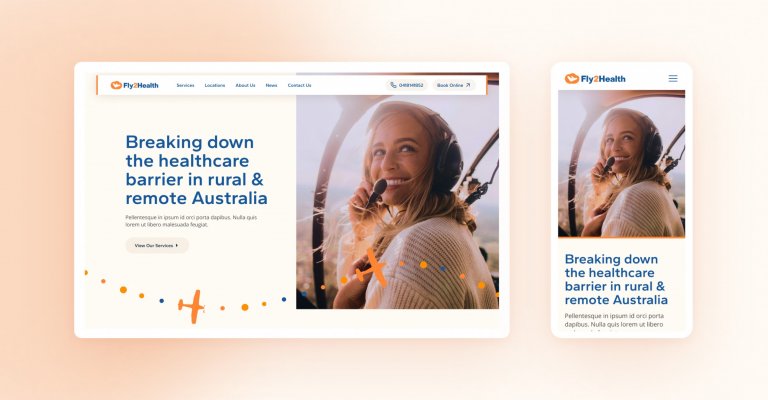 Features crafted to solve unique healthcare problems
APHRA & AMA compliant

Meets the right criteria

Ready to book

Integrates with online booking engines

Marketing-optimised

SEO & Google Ads ready

Mobile responsive

Mobile, tablet & 
desktop friendly

Accessible

Designed for all

Easy to use

WordPress-backed, simple & secure

Custom designed

As unique as your organisation

Content-driven

Tells your story
Digital strategies, backed by healthcare-specific experience
The team at Dux brings years of working with healthcare organisations to the table. We've learnt, we've adapted, and we're ready to share those learnings with you to build a website that can evolve with your organisation.
Our website approach puts creativity, empathy and usability at the centre. Because that's how you connect with and engage users. And that's how you do good – for the world, for your clients, and for your organisation.